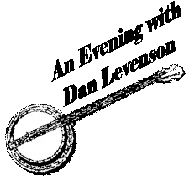 Friday, Jan. 14
7:00 p.m.
SCHF Auditorium
Join us on Friday, January 14th for An Evening with Dan Levenson, a stage show combining old time fiddle, Appalachian banjo, guitar, dance and song in a storytelling format which follows life in rural Appalachia and life on the roads of America through the music of our country.
Dan Levenson is an accomplished and dynamic fiddler who has taught himself to fiddle and clog at the same time--a real treat to see! Audience participation and occasional guest performers figure strongly in his shows and children won't let themselves be left out of the fun!
A full time musician, Dan travels the country with banjo, fiddle and guitar while singing songs, telling stories and clogging to the rhythms of his Southern Appalachian roots. Dan is a Pittsburgh, Pennsylvania native who now makes his home with his wife Jennifer in Galia County in the Appalachian region of Southern Ohio. He has been touring inter-nationally for 16 years now. In that time he has become a well known artist of the Appalachian style fiddle and old time clawhammer banjo.
Dan is a native southern Appalachian style fiddler. A part of his show is telling the story of each of his fiddles and their respective tunings. Double stops, special effects, and exquisite bowing round out his style and make him an exciting visual as well as listening experience. He teaches pre-beginner to performance level fiddlers at workshops, festivals, and camps, and has students all across the country as well as around the world.
While in town, Dan will be leading workshops in the clawhammer banjo and the fiddle. For more information about the workshops, please contact Sandra Melsheimer at 638-7511.
Join us in the SCHF Auditorium for this dynamic performance. Tickets may be purchased at the door for $10. Please use the Crawford Street entrance. For more information, please call the SCHF office.
---
The Southern Cultural Heritage Foundation cordially invites you to attend a cocktail reception announcing
The Cobb House
as a new affiliate site of for
The Mississippi Museum of Art
Thursday, January 27
7:00 p.m.
SCHF Auditorium
(entrance on Crawford Street)
Select artwork from the Mississippi Museum of Art's permanent collection will be exhibited featuring Vicksburg's own
Caroline Compton
along with works by her Mississippi contemporaries including
Eudora Welty
William Hollingsworth
Marie Hull
Walter Anderson<![if !mso]> The Southern Book Club meets on the third Wednesday of each month. There is no fee and it is open to the public. New members are welcome.
This month:
Welding with Children
by Tim Gautreaux
Wednesday, January 19
7:00 p.m.
Call the SCHF office for meeting location.
---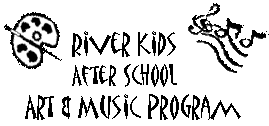 We are still taking names for the spring semester of the River Kids After School Art and Music Program. The River Kids Program is designed to encourage children to discover and develop their creative talents. This free program is open to children in third through sixth grades.
River Kids Music
Mondays from 4:00 to 5:30 p.m.
River Kids Art
Thursdays from 4:00 to 5:30 p.m.
River Kids Music will begin Monday, January 24 and will teach children to read music, learn notes and rhythms, play a recorder and sing.
River Kids Art will begin Thursday, January 27 and will develop creativity through drawing, painting, crafts, collage, ceramics, sculpture and many more exciting techniques.
Reservations are required. The program is free and filled on a first come, first serve basis. Please call the SCHF office for more details or to register.
Hurry! The program begins the last week in January. There are only a few spaces still available.
---

There will be no ballroom dance classes offered in January, but classes will resume in February.
The SCHF offers ballroom dance classes twice monthly. James Frechette, owner of the Applause Dance Factory in Ridgeland, MS, will teach classes in ballroom, latin, country/western, and swing dance.
Individuals and couples are welcome. The fee is $20 per person for each 2 hour session.
There will be no ballroom dance classes offered in January, but classes will resume in February.