---
The Southern Book Club meets the third Wednesday of each month.
There is no fee to attend and it is open to the public.
The group focuses on Southern authors and subjects, but is open to any good read. Book and author suggestions are welcomed.
For April, the Southern Book Club will discuss The Devil in the White City by Erik Larson at 7:00 p.m. on Wednesday, April 18.
Please call the SCHF office for meeting location or for more information.
---
SCHF is in need of volunteers! No matter what your interests, we have a place for you.
Saturday, April 21, beginning at 8:00 a.m., SCHF will have a Spring Volunteer Work Day. The largest project planned for the day is to tackle the painting of the newly repaired wall around the exterior of the complex.
Many hands are needed to complete the massive painting project. All supplies will be provided. Willing and able volunteers are all that is needed!
Depending on participation, other projects will be included in the work day, such as work in the flower beds and general spring cleaning around the block.
Please call the SCHF office if you are interested in volunteering on April 21 or any other time. Forms will be available for students in need of community service hours.
---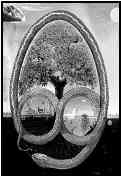 SCHF will offer a mini Permaculture weekend workshop in April for those interested but unable to commit to the 4 week course held in January. The workshop will serve as an introduction to the Permaculture lifestyle.
Permaculture is the conscious design and maintenance of cultivated ecosystems which have the diversity, stability and resilience of natural ecosystems. It is the harmonious integration of landscape, people and appropriate technologies providing goods, shelter, energy and other needs in a sustainable way.
Permaculture is built upon an ethic of caring for the earth and interacting with the environment in mutually beneficial ways.
Rebecca Habeeb Chabot, a Vicksburg native, and her husband Akia Chabot have recently settled in Vicksburg from Australia. They will lead the workshop which shares the benefits of the Permaculture lifestyle.
A few of the topics covered in the workshop include:
Origins and ethics of permaculture

Permaculture principles and design techniques: zones, sectors, and interdependence

Observation: reading the landscape

Ecological gardening design

Sheet mulching—no digging required

Rainwater harvesting

Greywater reuse

Green building design and construction: energy efficiency and passive solar principles

Home retrofitting

Waste management: composting, worm farms
The workshop will be April 28 and 29. The $150 fee ($100 for students) will cover all activities, materials, and lunch on Saturday.
For more information or to register, please call Rebecca or Akia Chabot at 601-636-4302. The Chabots will also be offering a children's class this spring to introduce green living to students.
Space is limited, so call today to make reservations!
---

Spring in Vicksburg always brings the annual Lebanese Dinner at Saint George Antiochian Orthodox Church. Crowds of Vicksburg residents line up early for the annual chance to taste authentic Lebanese cuisine.
This year, the annual Lebanese dinner has been postponed until fall. If you are hungry now for the delicious foods of Lebanon, learn to prepare them in May with SCHF's Lebanese cooking class.
SCHF is pleased to welcome back Mary Louise Nosser for her second cooking workshop. Learn to make favorite Lebanese dishes and enjoy the cuisine all year at home.
Mary Louise Nosser will share a few of the tricks, tips, and recipes of her Lebanese cuisine in a workshop on Saturday, May 5 from 9:00 a.m. to 12:00 p.m. in the Academy Building. The class and demonstration will include all your traditional Lebanese favorites.
Reservations are required. The class fee is $25 for SCHF members and $30 for nonmembers and includes all supplies and recipe cards to take home.
Please call SCHF at 601-631-2997 to register or for more information. Space is limited, so call today!
---