---
Friday, December 14 at 7:00 p.m. the SCHF will host the Saint Joseph Community Orchestra performing its annual Christmas Concert.
Cost of the performance is $10.00 or admission with a Saint Joseph's Arts Patron Membership Card.
The mission of Saint Joseph Arts is to provide the residents of our region with cultural and educational opportunities as a method of enriching the quality of life in northeast Louisiana and adjacent areas of the Lower Mississippi Delta.
They seek to continually provide "at home" access to quality performers and programs in the arts to our residents and students without the need to travel long distances to enjoy professional presentations.
The concert will be in the SCHF Auditorium. Please use the Crawford Street entrance.
---
The Southern Book Club meets the third Wednesday of each month.
There is no fee to attend and it is open to the public. The group focuses on Southern authors and subjects, but is open to any good read. Book and author suggestions are welcomed.
For the December holiday, the Southern Book Club will discuss A Christmas Memory by Truman Capote at 7:00 p.m. on Wednesday, December 19.
Please call the SCHF office for meeting location or for more information.
---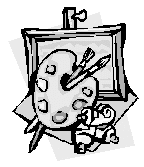 The River Kids After School Art program is winding down its fall semester. Our teachers Daisy Anderson and Rebecca Lancaster have worked tirelessly each week with the students to expose them to art. We are grateful for their ability to share their many gifts and talents with the students.
Registration for the Spring River Kids Semester will begin in January. The first day of the Spring Semester will be January 17, 2008. Open to any child in 1st grade through 6th grade, the program accepts 60 students for the art class on Thursdays from 3:45 to 5:00 p.m.
The River Kids Program is designed to encourage children to discover and develop their creative talents. The program is free, but requires a full semester commitment from the parents.
The free after-school program is partially funded through an operating grant from the Mississippi Arts Commission and the generous support of the Southern Cultural Heritage Foundation members and corporate sponsors, the City of Vicksburg, and various appropriations.