---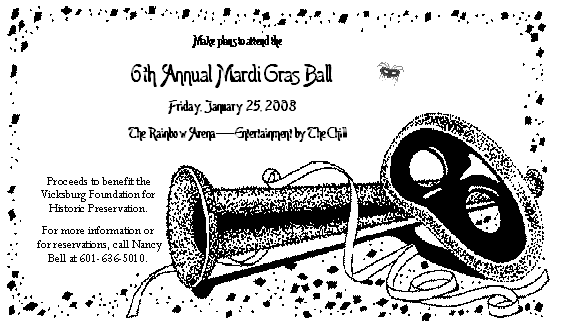 ---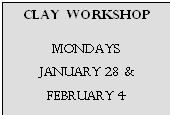 The SCHF will offer clay classes in hand building slab pottery with Daisy Anderson. The 2 session class will meet on Mondays, January 28 and February 5 from 5:30 to 7:00 pm.
Students will begin making slabs and receive an introduction into designing and making fruit bowls and wall pockets.
Hand building slab pottery is a technique where artists use rolled out sheets of clay. Sheets are joined and shaped into the desired item.
Cost of the workshop is $60 for SCHF members and $65 for nonmembers. This includes all supplies. Reservations are required. Call the SCHF office at 601.631.2997 for reservations.
---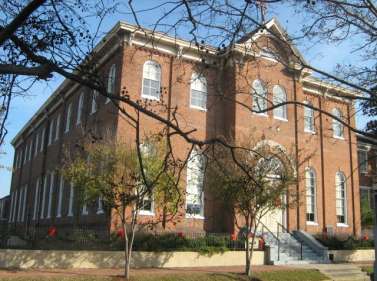 The SCHF has been awarded a $150,000 Community Heritage Preservation Grant to renovate the historic 1886 Italinate Auditorium. The Community Heritage Preservation Grant program in administered by the Mississippi Department of Archives and History. Additional matching funds in the amount of $30,000 will bring the project to $180,000.
These funds will be used to rehab the exterior of the building which has suffered damages from water over the years. The 2007 Mississippi Legislature authorized the issuance of $1,500,000 in bonds to continue the popular program that helps with preservation of historic schools and courthouses as well as other historic buildings in Certified Local Governments. All buildings must have been designated Mississippi Landmarks to be eligible for the grants.
In addition to the MDAH grant, $196,000 has been approved as part of Senator Thad Chochran's HUD Economic Development Initiatives portion of the Transportation, Housing and Urban Development Appropriations Bill. This program provides funds to local governments for revitalization projects and will be used to renovate the interior of the building. Work will include restoration of both floors, permanent gallery space, and eventually a lift to make the building handicapped accessible.