---
SCHF is proud to bring back our children's arts camp this summer. This year's camp will incorporate the roots music theme of SCHF's summer programming and the Smithsonian Exhibit.
During this unique camp, children will discover folk art, dance and music.
By studying cultural differences and similarities through the arts, students, will learn new artistic techniques while developing an appreciation for the traditions and customs of others.
Experienced educators plan and oversee all aspects of the camp. This year we are pleased to welcome Nancy Mitchell, Karla McHan, and Jennifer Tillotson as instructors.
The camp will culminate with a public performance and exhibit on the last day in the SCHF Auditorium. All family and friends are invited to attend.
The camp will be July 23 - 27 from 8 a.m. - 12 p.m. The camp is open to any child age 6 to 12. The $50 fee per child includes all supplies, materials, and a daily snack.
Space is limited and reservations are required. For more information or to register, please call the SCHF office at 601-631-2997.
---
The Southern Cultural Heritage Foundation in coordination with the Smithsonian Institution and the Mississippi Humanities Council invite you to celebrate the closing of the New Harmonies Exhibit in Vicksburg with a Gospel Brunch featuring Patrick Smith on Sunday, August 5 in the SCHF Auditorium. Brunch will be served at 12:00 p.m. and the concert will follow at 12:30 p.m.
Tickets are $10. Reservations are required by Wednesday, August 1. For more information or reservations, please the SCHF office at 601-631-2997.
---
Smithsonian New Harmonies Exhibit sponsored in part by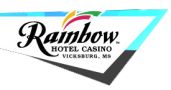 ---
For more information about activities, membership, or rentals, please call or stop by the SCHF office, 1302 Adams Street, Vicksburg, MS 39180, 601-631-2997.
---

1302 Adams Street
Vicksburg, MS 39180
Phone: 601-631-2997
Fax: 601-631-3734
E-mail: info@southernculture.org