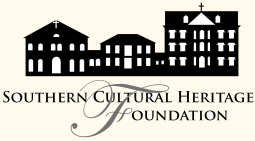 The Southern Cultural Heritage Foundation is a nonprofit organization dedicated to preserving the diverse cultural heritage of Vicksburg, Mississippi, the Mississippi Delta, and the American South. The Foundation works to achieve its goals by creating and hosting cultural activities at the Southern Cultural Heritage Complex.
Our upcoming activities suit many interests, and our past activities are a testimony of the rich cultural heritage of Vicksburg, Mississippi.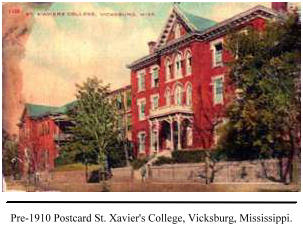 Our 20th Anniversary! In 1994, the Southern Cultural Heritage Foundation was formed to preserve these historic buildings and to direct their transformation into a cultural center. Twenty years of carrying on our mission: emphasizing the humanities and the arts, providing unique and quality programming for free or at low cost to the Vicksburg community.
More! Activities Log of all current and past years' activities.

The Southern Cultural Center is a GREAT venue for Rentals!

Facebook Events Page (must sign into Facebook to view)

The 35th Annual Over the River Run, Saturday, October 14th, 2023 at 8 a.m. CST at the Old Mississippi River Bridge located at I-20 and Washington Street. The Southern Cultural Heritage Foundation (SCHF) is very excited to present the 35th Annual Over the River Run. The Foundation along with many sponsors and volunteers present this very special community venture. This event welcomes hundreds to the City of Vicksburg and will serve as a wonderful family event. Online Registration. Run-Walk Trifold Entry Form. Facebook event page. Web Page. Sponsor Application Form. More.

Line Dance Practices in the SCHC Academy Dance Room. Practices will be on Monday nights (except for the third Monday of the month and holidays) at 5:30 pm. The upcoming schedule is September 11 and 25. We will put out a schedule for each month prior to that month. Admission is $5/person.
Location and Parking: Please park in the Courtyard Parking lot of the Cultural Center (on the corner of Adams and Clay Streets, as soon as you turn off of Clay onto Adams, you take an immediate right where there is an entrance sign to the Cultural Center and enter the Academy Building straight ahead).
For more information call the Southern Cultural Heritage Center business office at 601-631-2997 or email info@southernculture.org.

Southern Book Club, Wednesday, September 20, 2023 at 6 p.m. The Southern Book Club meets the third Wednesday of each month. There is no fee to attend and it is open to the public. For more information or meeting location, please call 601.631.2997 or email info@southernculture.org.

Basic Cake Decorating with Maryann Artz, Tuesday, September 26, 2023 from 5:30-8 p.m. Make every celebration sweeter!! Learn how to use cake decorating tips to create beautiful cakes, brought to you by Maryann Artz, a local cake artist who has been decorating cakes for over 30 years. Maryann will bring all her knowledge to help even novice decorators produce amazing results. Hands-on instruction and all supplies will be provided for an evening of fun. Let's learn to spread buttercream joy! Registration is $70, and the class will be limited to 10 students. Reservations are required. For more information or to register, please call the SCHF office at 601-631-2997, or email info@southernculture.org. Press release.

Vendor Applications are being accepted for the 15th Annual Holly Days Arts and Crafts Show. The Show will be held Saturday, December 2, 2023 from 9 a.m.-3 p.m. Admission is $2. Holly Days will feature an assortment of vendors showcasing their products plus local talent will entertain the attendees. Vendor applications are now being accepted. Space is limited and acceptance to the Show will be based on the images of the crafts/art submitted with an application. Craft and art demonstrations are a plus. Although specific space requests will be considered, spaces will be assigned by the Review Committee. The show has become a much anticipated annual event. Attendees will be able to enjoy live music while they shop the variety of vendors chosen from a wide range of categories. Exhibit space is $60 for Returning Vendors and $65 for New Vendors. Applications are still being accepted. Vendors will be notified by September 25th with an acceptance letter. For more information or for an application, contact the SCHF office at 601-631-2997. Press release. Vendor application

Plant Drive! Our gardens are in need of some new plants! We will be taking donations of plants in the month of May! Plants may be dropped off at our office during normal business hours or during any Classics in the Courtyard.

SCHF Receives Mississippi Arts Commission Grant. The Southern Cultural Heritage Foundation has been awarded a $17,600 grant from the Mississippi Arts Commission (MAC). This grant is a portion of the $1.65 million in grants MAC awarded in Fiscal Year 2023 and will be used to continue the mission of the SCHF and bring exceptional events and quality programming to the community through artistic excellence. The grants are made possible by continued funding from the Mississippi State Legislature and the National Endowment for the Arts. "We are pleased to provide support to arts organizations throughout the state who inspire and serve their communities every day," said Sarah Story, executive director of MAC. "These funds will help organizations continue to create innovative exhibitions, performances, and programming for millions of people to enjoy throughout the next year." More. Press release.

Violin Lessons: The SCHF offers violin lessons for all ages. Mrs. Ruthanne Schnell has taught for over 25 years. She has trained and studied under many master instructors. She is also able to teach the viola and cello. If you are interested or would like more information, please call 601-383-0796.

WLBT article, Going back in time with the Sisters of Mercy, February 20, 2009.

A memorial fund in honor of Mother Clementine Phelan and the Sisters of Mercy has been established by Mrs. Edna Henry Hosemann, Mrs. Elizabeth Henry Nelson and Mr. George Nelson, and Pat and Lance Dichter in honor of their aunt. Press release.

Looking for that unique gift for that special someone? Consider the special Cultural Center Crosses created by Misty Clendenin. All proceeds go to support the buildings and all programs at the Southern Cultural Heritage Center. The crosses are only $10 each, plus tax.

The SCHF is an ideal place to hold weddings, receptions, performances, reunions, lectures, and business meetings. Space available for rent include the classrooms in the 1930s Academy Building and the 1880s Auditorium featuring a stage, 24-foot ceilings, and hardwood floors.

Check out the musical montage of past programs and events held here at the Center, The Southern Cultural Experience at the bottom of this page.
Important Community links...
Vicksburg/Warren Chamber of Commerce
Vicksburg Convention & Visitors Bureau
Vicksburg Main Street
Vicksburg Theatre Guild and Gold in the Hills
---